The original Falco staircase (or Falcostiege) in Vienna was dedicated after the Musician's death in 1998. The staircase is quite small and unimpressive. Apparently the city was unable to find a street or bridge named after a dead fascist which could be rededicated.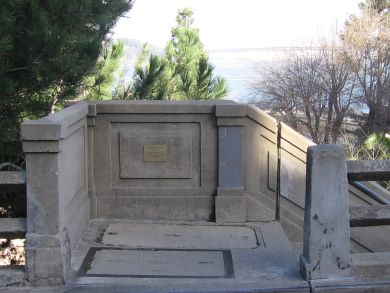 As of this week, San Francsico honors Falco with a plaque on the stairs leading to Coit Tower. At last, a fitting tribute!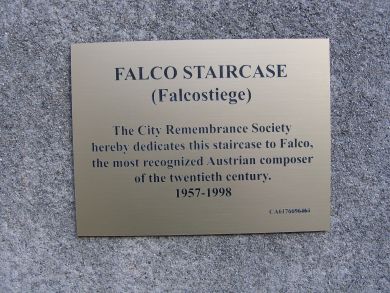 Follow the links to previous monochrom videos about Falcostiege.
Link 1
and
Link 2
(Info on our
"Falco: Death Special"
page)
Please report any new occurrences of Falco staircases!