Die Motorhaubenkekse
The Engine Hood Cookies
An Experiment

Angela Dorrer & monochrom
Museumsquartier, Vienna
November 27th, 2003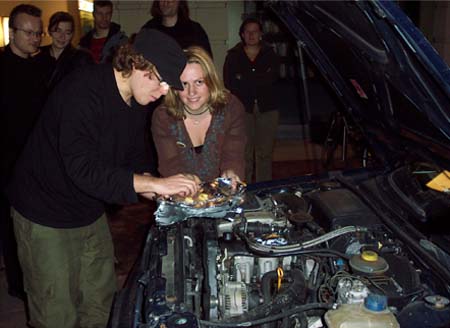 Object 1: Wrapping cookie dough in tin-foil.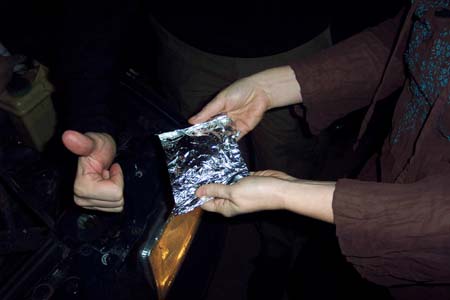 Object 2: Instant pizza (Wagner Pizzi).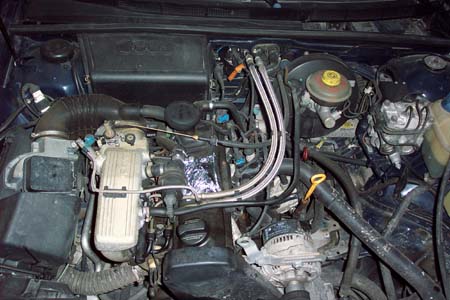 Placing and fixating objects in the engine hood of a 1992 Audi 80.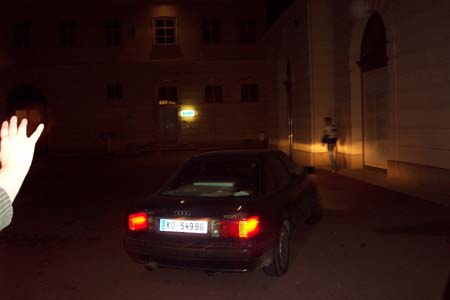 Driving from Vienna to Stockerau and back again (55 minutes) at an average speed of 90 km/h.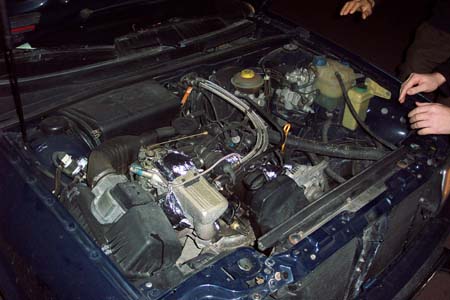 Opening the hood again.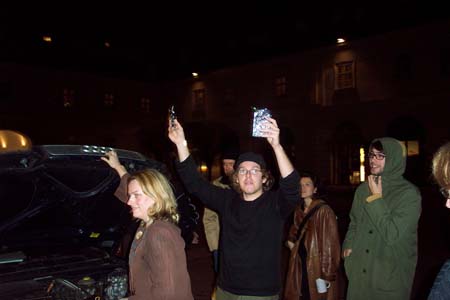 Recovering the tin-foil packages.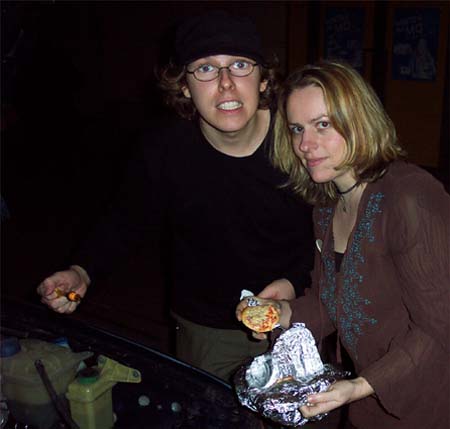 Results:
Cookies: warm, stewed, inedible.
Instant pizza: warm, sticky, swallowable.
---