Nightmares Film Festival Official Selection: Masking Threshold
Yeah! Nightmares Film Festival is showing Masking Threshold! Cheers to Ohio!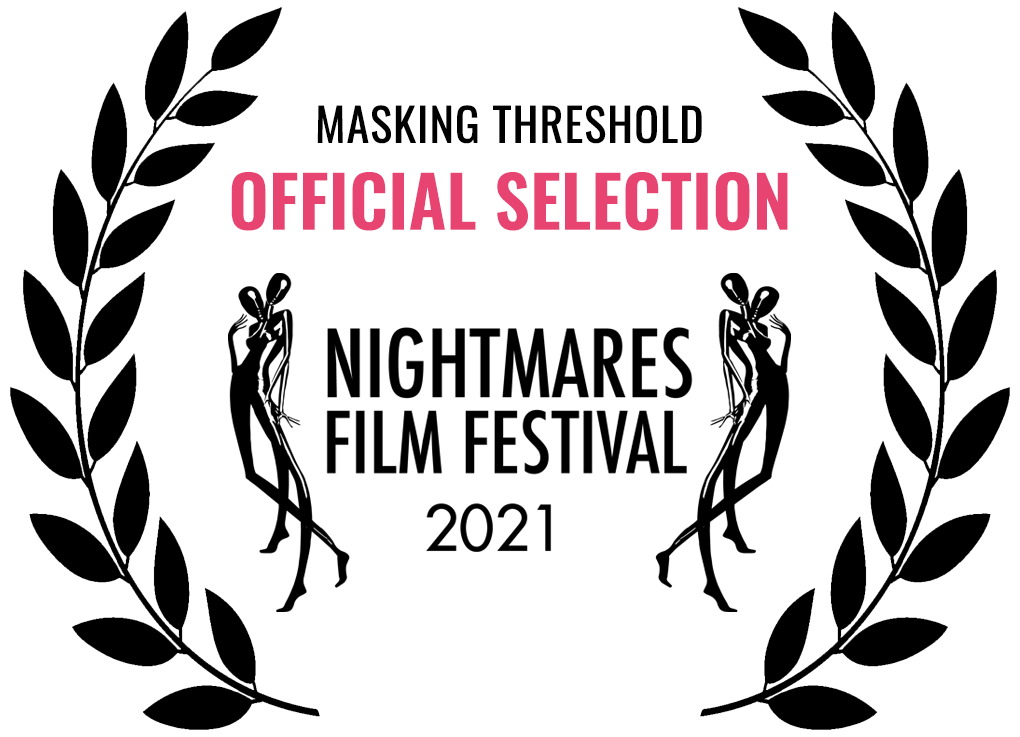 by Johannes, 2021-09-23
---
H.P. Lovecraft Film Festival Official Selection: Masking Threshold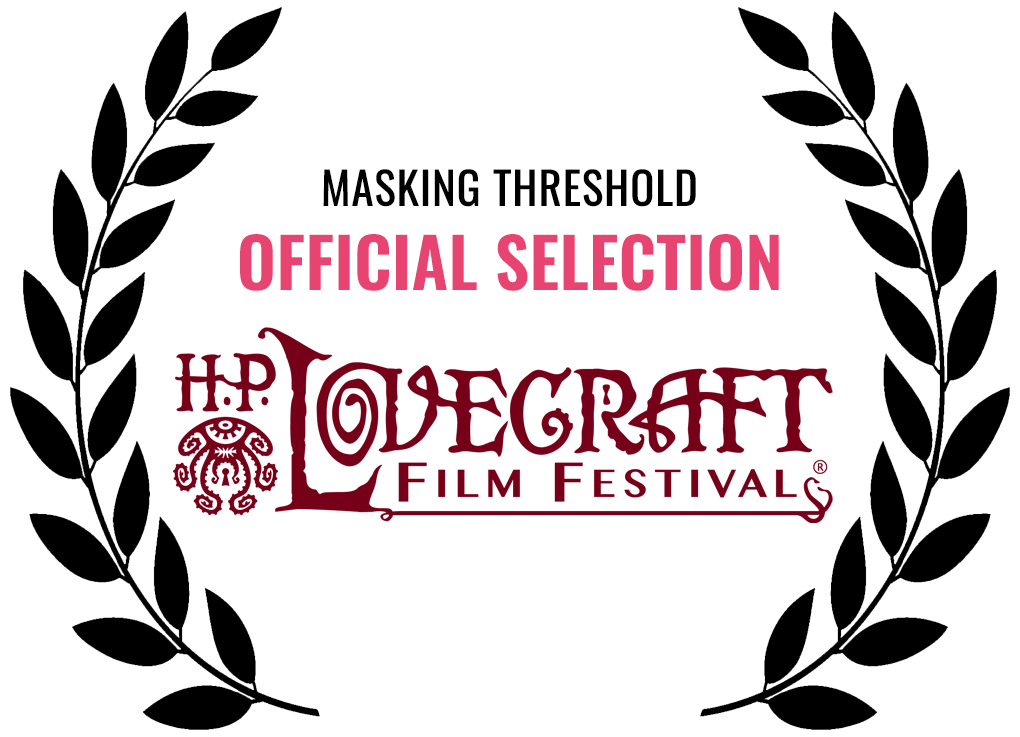 by Johannes, 2021-09-22
---
FANGORIA presents extended trailer of 'Masking Threshold'
FANGORIA is the first site to present the extended trailer of Masking Threshold. And they publish a little statement Johannes wrote about the world premiere at Fantastic Fest. We assume that's the first time the concept of 'Leckoasch' is mentioned on a major US horror site.
From a makeshift laboratory room in Austria to Austin, Texas Masking Threshold will premiere at Fantastic Fest next week, and director Johannes Grenzfurthner expressed his excitement ahead of the festival, "I do weird things in my life. I run a cocktail robotics festival, I bury people alive in art performances, I run a fake Soviet country... you name it. But when I started to turn one of the rooms in my apartment in Austria into a laboratory mancave in Florida, not in my wildest dreams would I have thought that the experimental microbudget horror drama I had in mind would end up on the other side of the planet on the big screen celebrating its World Premiere at Fantastic Fest. 'Leckoasch,' as we say in Vienna, to state enthusiastic disbelief."
Link
by Johannes, 2021-09-22
---
A Night of Horror 2021 Official Selection: Masking Threshold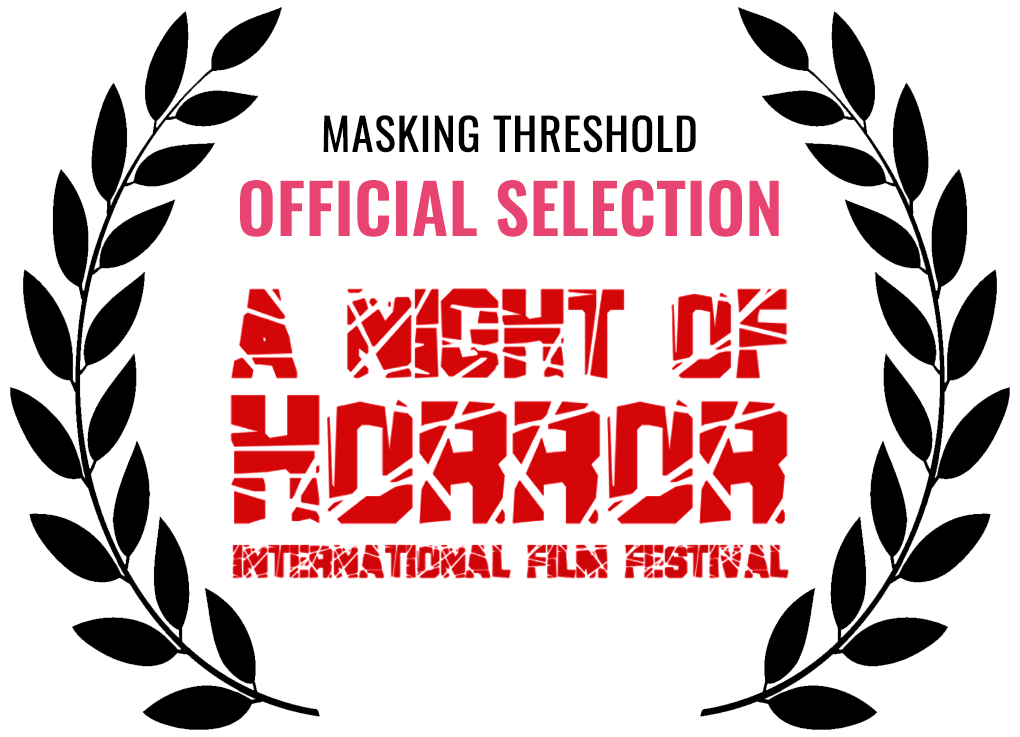 by Johannes, 2021-09-18
---
'Masking Threshold' Austrialia premiere at 'A Night of Horror'
Nice!!
The features program has thirteen international and Australian premieres, including Addison Heath & Jasmine Jakupi's wild and blackly comic slasher MY CHERRY PIE as the festival's "Opening Night", the sinister supernatural spookery of SUNOD from festival alumni, Carlo Ledesma (THE TUNNEL), the Schuyler family's eerie lockdown nightmare, RED RIVER ROAD, Keene McRae's brutal noir-esque debut, SHOT IN THE DARK, the hypnotic, escalating paranoia of Johannes Grenzfurthner's MASKING THRESHOLD, and the immensely entertaining documentary THE BRILLIANT TERROR, focusing on grassroots horror filmmakers and fans in the US.
Link
by Johannes, 2021-09-18
---
Terror Molins 2021 Official Selection: Masking Threshold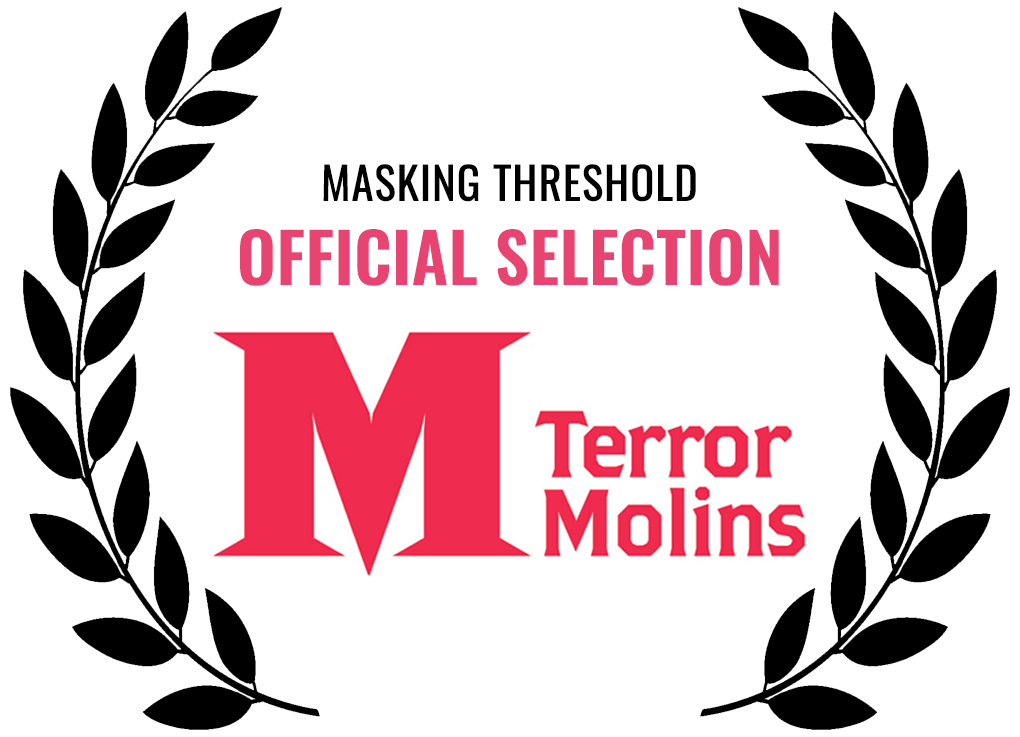 by Johannes, 2021-09-16
---
Masking Threshold at Terror Molins!
Masking Threshold will be shown at Terror Molins! What an honor!
Los seguidores habituales del Festival sabéis que siempre damos cabida a títulos que transgreden las normas y coquetean con el género para contar historias que harían temblar al mismísimo Belcebú. Este es el caso de MASKING THRESHOLD, una de esas películas destinadas a ser pequeñas sorpresas de la edición y que, os aseguramos, no dejará a nadie indiferente.
Link
by Johannes, 2021-09-16
---
Fantastic Fest: Annick Mahnert about Masking Threshold
OMG...
Once in a while as a programmer, you come across a movie that is so special and different from anything you've seen that it sticks with you. MASKING THRESHOLD has been haunting me since I saw it, and for a long time I wondered if you, dear Fantastic Fest audience, were ready for it. But isn't it the role of a programmer to take chances and be bold? You may want to burn me at the stake for programming MASKING THRESHOLD, but I'll gladly hand you the gasoline and the matches to light the pyre. Because the ride is well worth it, and once you get to the end of the movie you'll admit I was right.
Link
by Johannes, 2021-09-10
---
"Masking Threshold" World Premiere at Fantastic Fest 2021
Woah! Masking Threshold will have its World Premiere at FANTASTIC FEST 2021 in Austin, Texas!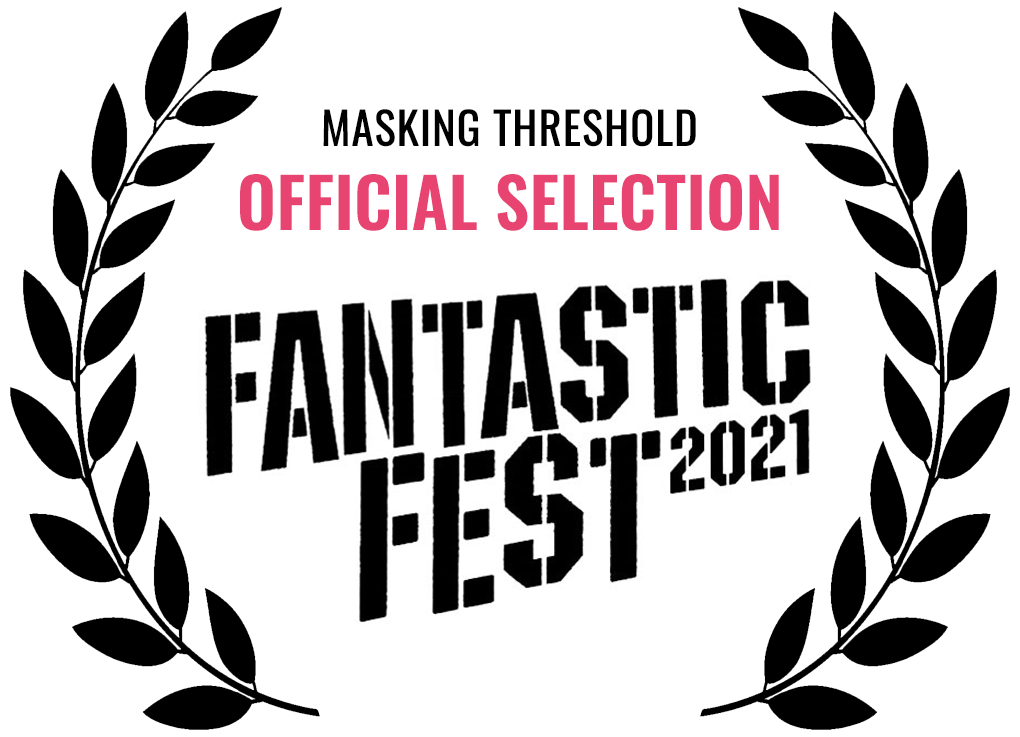 Link
by Johannes, 2021-09-10
---
Award for "Masking Threshold" at Accolade
Nice! Masking Threshold awards for Johannes Grenzfurthner, Tina "Tina 303" Gruensteidl, Mathias Augdoppler, and Lenja Gathmann!




Link
by Johannes, 2021-09-01
---
Futurezone über 'Masking Threshold'
Patrick Dax von der Futurezone berichtet über Johannes Grenzfurthners neuen Film Masking Threshold.
In seinem Film "Masking Threshold" untersucht der bekennende Nerd und Filmemacher Johannes Grenzfurthner was passiert, wenn Obsessionen aus dem Ruder laufen. Nerds beschäftigen Johannes Grenzfurthner seit jeher. Nicht nur, dass er sich selbst dieser Spezies zurechnet, auch seine Arbeiten kreisen immer wieder um die obsessiven Sonderlinge, die in der Wikipedia als "an Spezialinteressen hängenden Menschen mit sozialen Defiziten" beschrieben werden. [...] Man ahnt es - Achtung Spoiler - es endet böse, sogar sehr böse. Für den Protagonisten, aber auch für andere Lebewesen, die ihren Weg in die dunkle Kammer des Nerds gefunden haben. "Nerdkultur und Nerdsein hat was Obsessives, das sich Reinfressen in ein Thema. Das Problem ist, dass man Scheuklappen kriegt, die Welt wegblendet und nur noch in einer Makrovergrößerung nach Wahrheit sucht", sagt Grenzfurthner. "Man kennt sich bei einer Linuxdistribution aus oder ist Fan einer bestimmten Anime-Serie. Auf einmal dreht sich alles nur mehr darum." Man könne Sachen allerdings auch obsessiv übertreiben und den falschen Pfad einschlagen, meint Grenzfurthner. Darum gehe es in seinem Film, "um die dunkle Seite der Nerds".
Link
by Johannes, 2021-08-27
---
Glossary of Broken Dreams: belated Africa premiere at Celludroid!
Glossary of Broken Dreams gets its belated Africa premiere at CELLUDROID Sci-Fi / Fantasy / Animation Film Festival. Happy!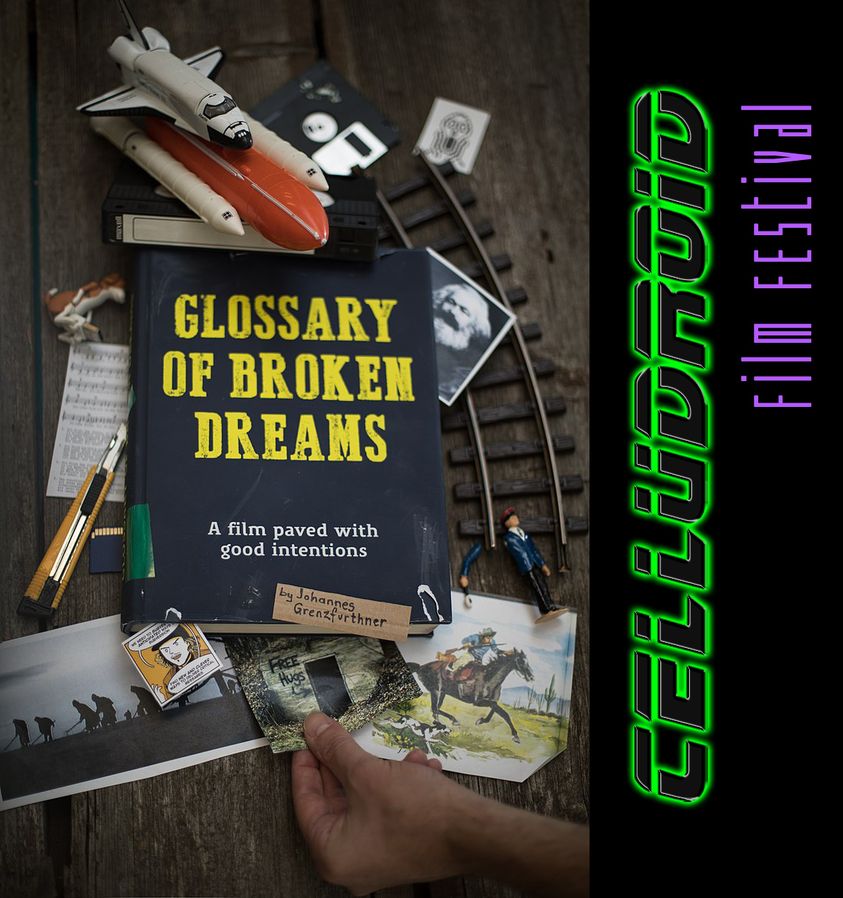 Link
by Johannes, 2021-08-24
---
'The Salty Nerd' interview about 'Masking Threshold' (and more)
The lovely nerd(ette)s at @salty_nerd interviewed Johannes at the Star Trek Con in Vegas. Enjoy some yadayada about general geekisms and his new film "Masking Threshold." YouTube link
by Johannes, 2021-08-15
---
Award of Excellence for "Masking Threshold" at IndieFest
There is some appreciation coming Johannes Grenzfurthner's and Florian Hofer's way. Dang!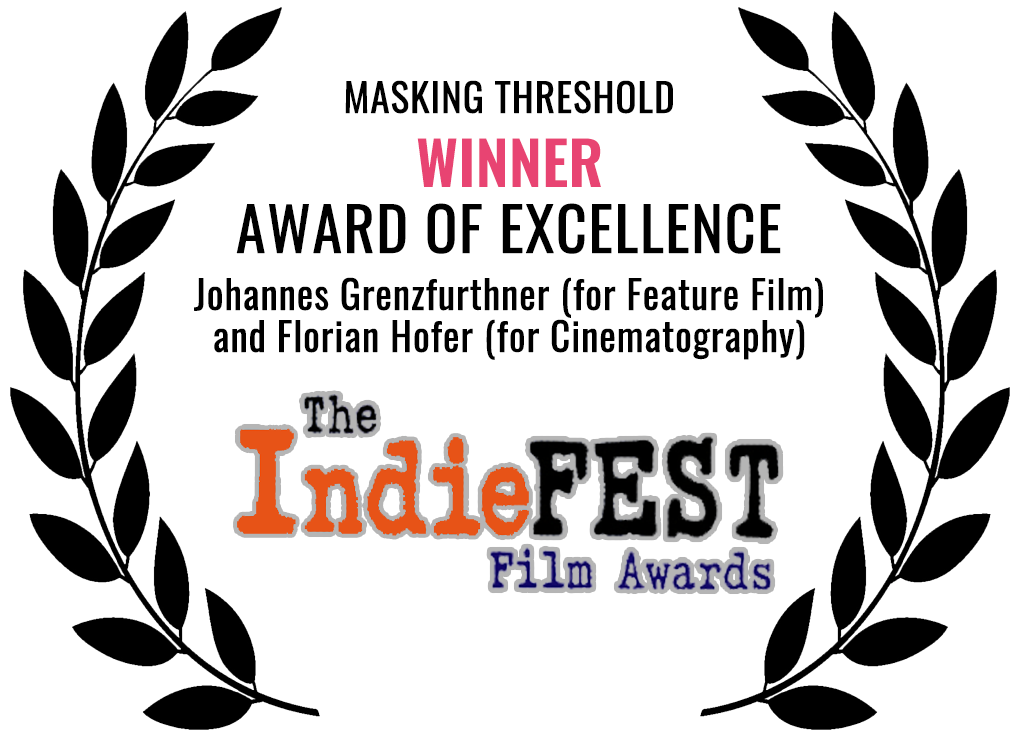 Link
by Johannes, 2021-08-13
---
Converting Sound into Dangerous Visions: 'Masking Threshold' on 'Savage Planets'
Review of Johannes Grenzfurthner's film Masking Threshold on Savage Planets.
What if the monster is your own mind? Masking Threshold is a horror film wrapped in an art film. It is a monologue that starts out tedious in its details, as a technique to control the film viewer's experience and help them slow down to the pace of the main character. Then he leads you into a labyrinth of science, alchemy, and ultimately madness within his mind.

Visually, it is magical, taking us into the day-to-day horror of the micro-world that we don't see, or we do see, but not in its skin- crawling graphic detail. It is one man's voyage into what he is told by specialists is tinnitus, but is something far more sinister as he explores and experiments to understand it, and along the way himself. The masking threshold is the sound pressure level of a sound needed to make the sound audible in the presence of another noise called a "masker". Read into it what you will.
Link
by Johannes, 2021-08-08
---
Shrimp Night! (an interview with Johannes Grenzfurthner)
Bob Rose has a long overdue chat with Johannes Grenzfurthner, an Austrian artist, filmmaker, writer, actor, curator, theatre director, performer and lecturer...which it states clearly on his Wikipedia page! They cover a wide range of topics from sub-cultures to Starship Troopers to his newest film Masking Threshold!
Link to podcast
by Johannes, 2021-08-05
---
UZlab 2021
Symposium regionale Kreislaufwirtschaft und #klimachange!
In Unterzögersdorf findet vom 14. bis 17.7.2021 wieder ein UZcamp mit begleitendem Symposium zu regionaler Kreislaufwirtschaft und #klimachange statt.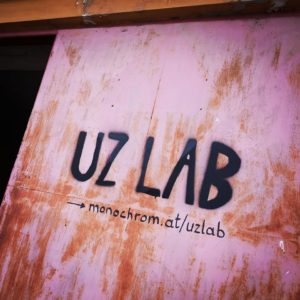 Einfach täglich ab 12 Uhr vorbeikommen - und am Abend gibt es die legendäre Unterzögersdorfer Grillasch.
by Johannes, 2021-07-15
---
Die Welt als Tinnitus: Interview zu 'Masking Threshold' in Zebrabutter
Thomas Kaestle (von Zebrabutter) hat ein detailreiches (und dennoch nur bedingt spoilerisches) Interview mit Johannes Grenzfurthner über Masking Threshold geführt.
Inhaltliche Shout-Outs an Florian Hofer, Lenja Gathmann, Tina 303, Ethan Haslam, Samantha Lienhard, Jasmin Hagendorfer, Julianne Gabert... und eine Special-Guest-Nennung von David Kleinl.
Johannes Grenzfurthner macht es seinem Publikum mit seinem neuen Film Masking Threshold in vielfacher Hinsicht nicht einfach – ein Prinzip, das er bereits vor drei Jahren mit der verschroben erratischen und assoziativ lexikalischen Dokumentation Glossary of Broken Dreams etablierte. Er dekonstruierte darin populäre politische Schlagworte – mit Gewinn für all jene, die bereit waren, auf schwankenden Thesen diskursive Abgründe zu überqueren. Masking Threshold fordert Denk- und Sehgewohnheiten auf andere Weisen heraus, auch wenn er mit seinem Vorgänger eine verunsichernde Lust an formalen Experimenten teilt – und die Angst vor dem Blick nach unten.
Diesmal erklären keine Stoffpuppen die Unmöglichkeit zeitgenössischer Kunstskandale. Diesmal folgen die Zuschauer*innen einer mikroskopischen Reise durch die Dinge auf dem Schreib- und Labortisch eines aus dem Gleichgewicht geratenden Nerds. Die Arbeitsfläche wird zur wilden Wunderkammer, zum Spiegel einer Gedankenwelt im zunehmend manischen Strudel einer abseitigen Thesenbildung. In seinem vorletzten Langfilm Traceroute schickte Grenzfurthner sich selbst als Protagonisten auf einen Road Trip durch die USA, um seine biografische Genese als Nerd zu verorten: in der Area 51, am Grab von H. P. Lovecraft, in Archiven, Buchläden oder Dildomanufakturen. Das war liebenswert wunderlich und unterhaltsam kontextualisierend.
In Masking Threshold durchstreift der thesenfreudige Provokateur nun die dunklen Seiten des Verbeißens in alternative Perspektiven. Sozial entkoppelte Welterklärungsversuche unter Leidensdruck geraten zum Horror in einem Genrefilm, der mit Erwartungen spielt und bricht, der in Sachen Timing, Dramaturgie, Ästhetik und Erzählweise alternative Wege einschlägt und seine Vorbilder und Inspirationsquellen mutig zu etwas Neuem verbindet. Das kann gar nicht ohne Rumpeln, Ächzen und Funkenschlag gelingen, ohne Anstrengungen auch beim Publikum. Deshalb eignet sich auch hier meine bereits bei Traceroute und Glossary of Broken Dreams bewährte Strategie, mich einem neuen Film Grenzfurthners anzunähern: in einem ausufernden, hakenschlagenden, überlangen Gespräch voller Referenzen, Nerdkram, Exkurse und neuer Herausforderungen.
Link
by Johannes, 2021-07-12
---
Masking Threshold, the offical trailer!
by Johannes, 2021-07-09
---
Masking Threshold on "Rue Morgue"
Michael Gingold writes on Rue Morgue:
Award-winning filmmaker/artist Johannes Grenzfurthner got in touch with the first peek at his new screen project, a surreal study of dread. Grenzfurthner directed MASKING THRESHOLD, which was recently completed and is now out to festivals, from a script he wrote with Samantha Lienhard, and it features the voice of Ethan Haslam as the nameless protagonist. The synopsis: "Conducting a series of experiments in his makeshift home-lab, a skeptical IT worker tries to cure his harrowing hearing impairment. But where will his research lead him? MASKING THRESHOLD combines a chamber play, a scientific procedural, an unpacking video and a DIY YouTube channel while suggesting endless vistas of existential pain and decay. Glimpse the world of the nameless protagonist in this eldritch tale, which is by no means for the faint of heart." "MASKING THRESHOLD is a film about a suffering, stubborn person whose worldview and beliefs are turned on their head, whose dogmas come out against the world and himself," Grenzfurthner tells us. "My protagonist is queer, so you want to understand the societal pressure on him, you want to understand the trauma he went through, and the burden of his awful illness. But a point comes when sympathy for him dissolves into horror. It's like watching one of those videos of a car sliding on an icy road, very slow, unable to brake. You watch it, and you know it won't end well. You just don't know how bad it is going to be in the end."
Link to article
by Johannes, 2021-07-07
---