Glossary of Broken Dreams: download it on Vimeo On Demand

Important message from Johannes Grenzfurthner...
Finally! My political tour de farce documentary Glossary of Broken Dreams can be downloaded on Vimeo On Demand. It was quite a challenge creating it -- and huge thanks to all the folks who supported me.

I hope you consider buying or renting it. Would mean a lot to me.
by Johannes, 2019-01-31
---
"Je Suis Auto" – Release in April 2019

We are happy being able to announce that we will premiere out new social science fiction comedy film Je Suis Auto as early as April 2019. Directed by Johannes Grenzfurthner and Juliana Neuhuber, the film features Star Trek: DS9 legend Chase Masterson in the title role of "Auto", and Johannes Grenzfurthner himself as a very nerdy pirate in search of meaning. The film is our entertaining take on issues such as artificial intelligence, politics of labor, and tech culture. Other characters are portrayed by fine folks like textfile.com's Jason Scott, Florian Sebastian Fitz, Boris Popovic and Aaron Hillis.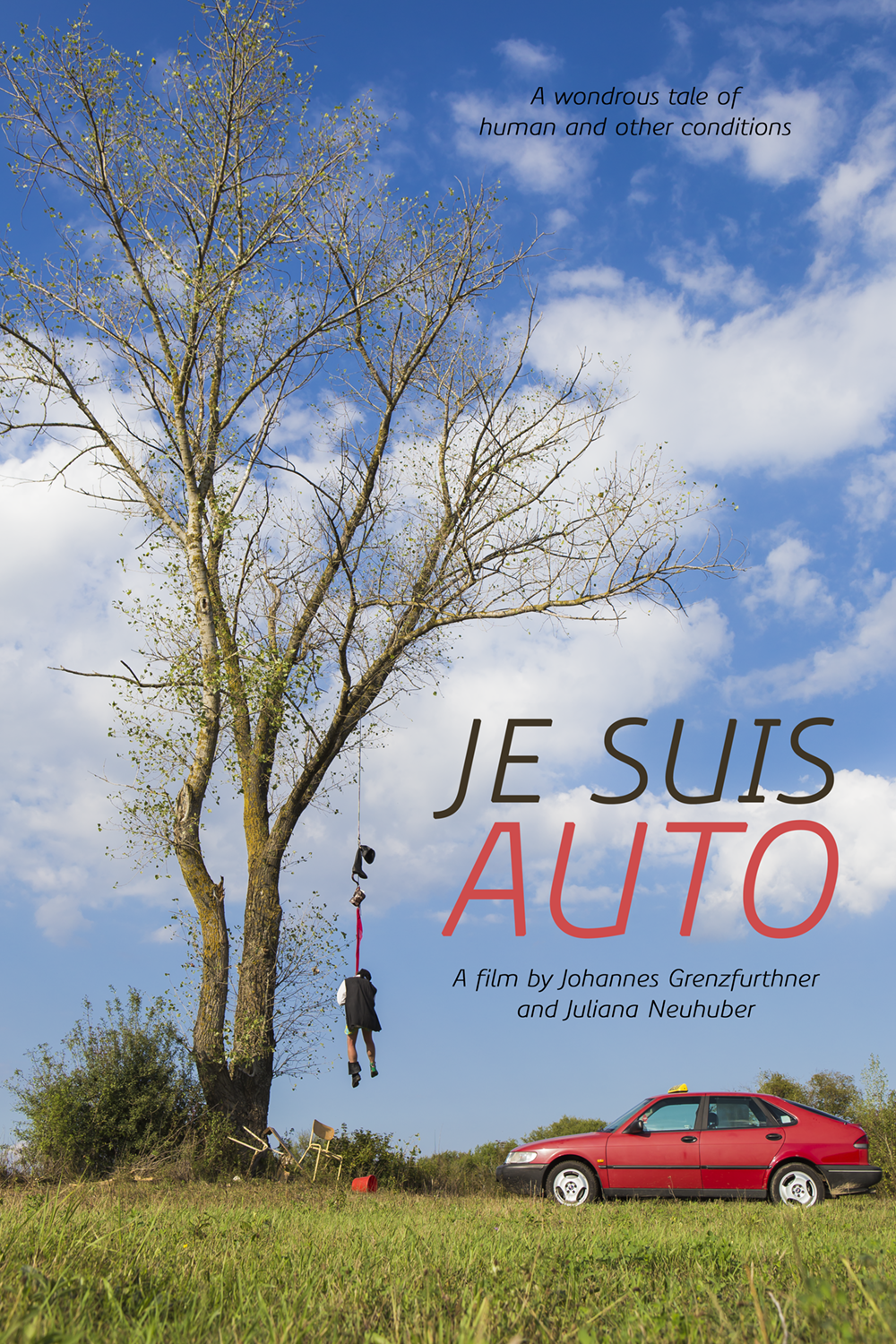 Link (project page)
Link (IMDb)
by Johannes, 2018-12-11
---
'Let's Geek' reviews Glossary of Broken Dreams

Glossary of Broken Dreams got reviewed by Let's Geek.
This movie should be seen by everyone trying to understand what is going on with the world and this generation. All of those concepts that Johannes explores, and that make our generation tick, are in the end all broken dreams.
by Johannes, 2018-10-21
---
#mRIF: Truth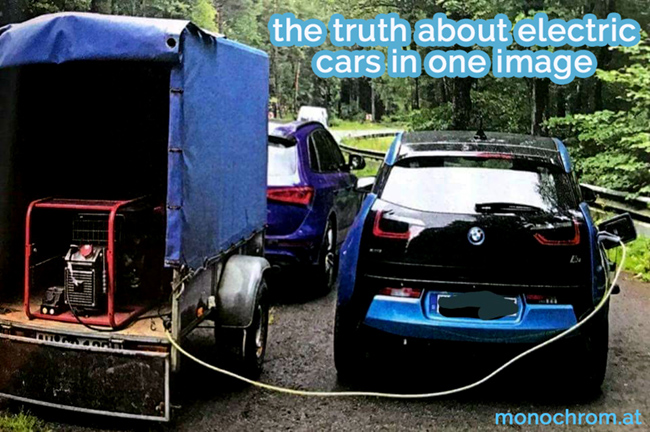 by Johannes, 2018-10-19
---
Glossary of Broken Dreams: Semi-Finalist at Courage Film Festival

SEMI-FINALIST! Glossary of Broken Dreams almost made it to the top... at Courage Film Festival, Berlin.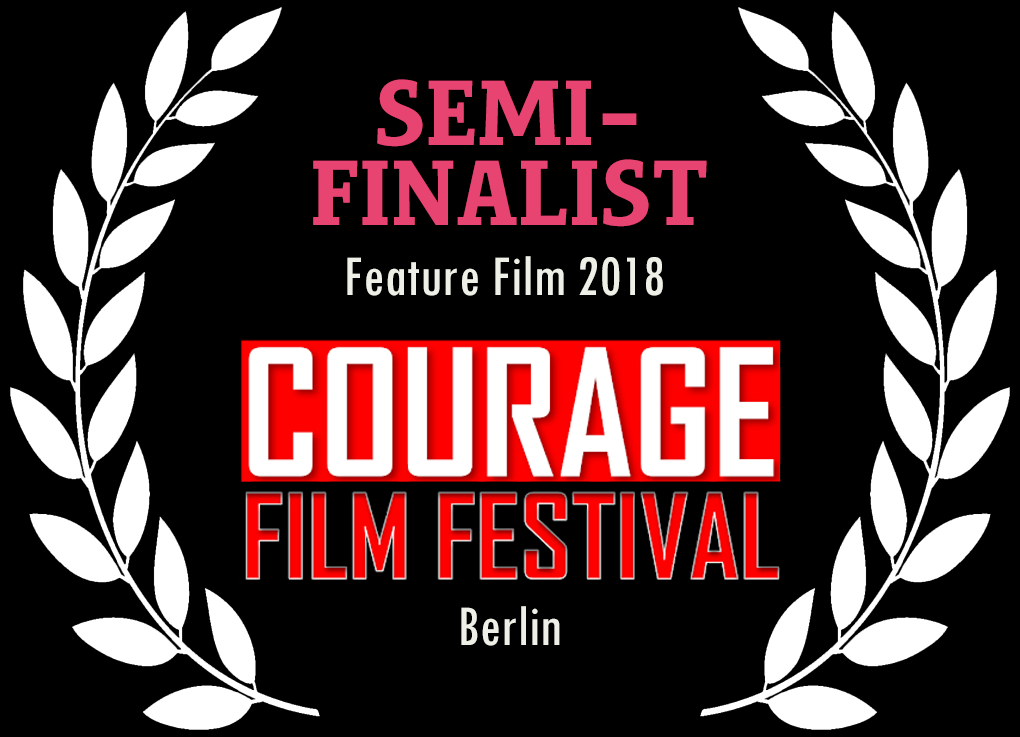 :-)

Link
by Johannes, 2018-09-21
---
Glossary of Broken Dreams: Winner 'Award of Merit 2018' for Documentary Feature at Impact Docs Awards

WINNER! Glossary of Broken Dreams won the 'Award of Merit 2018' for Documentary Feature at Impact Docs Awards.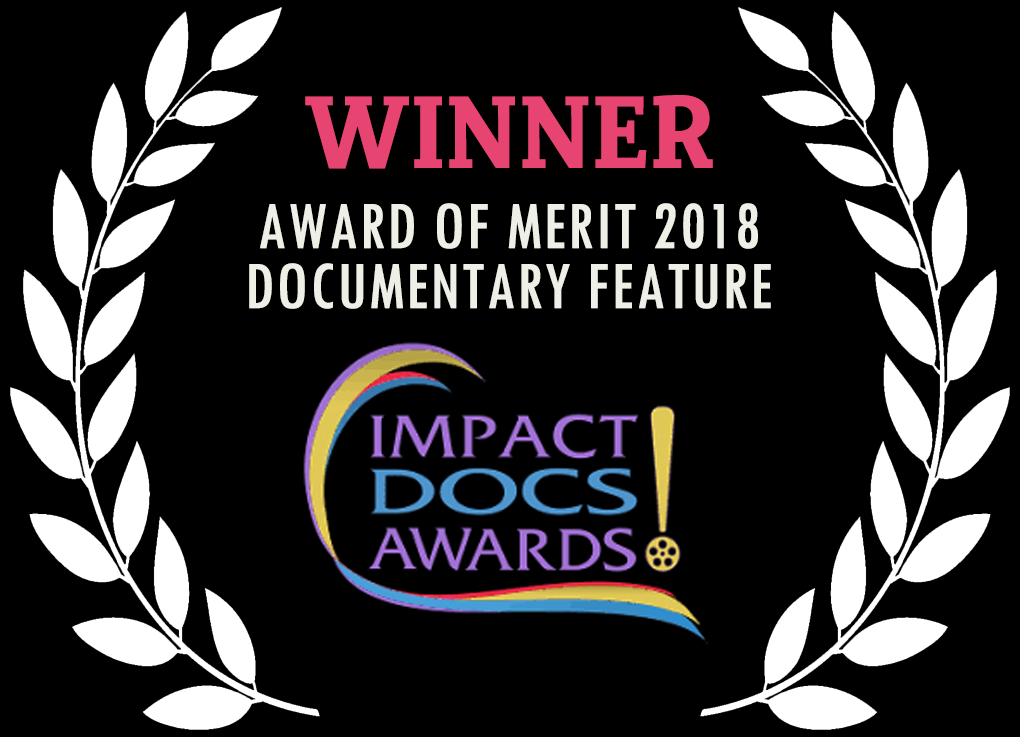 Woah!

Link
by Johannes, 2018-07-25
---
Glossary of Broken Dreams: Winner 'Best Hacker Film 2018' at HOPE

WINNER! Glossary of Broken Dreams won BEST HACKER FILM 2018 at HOPE Con.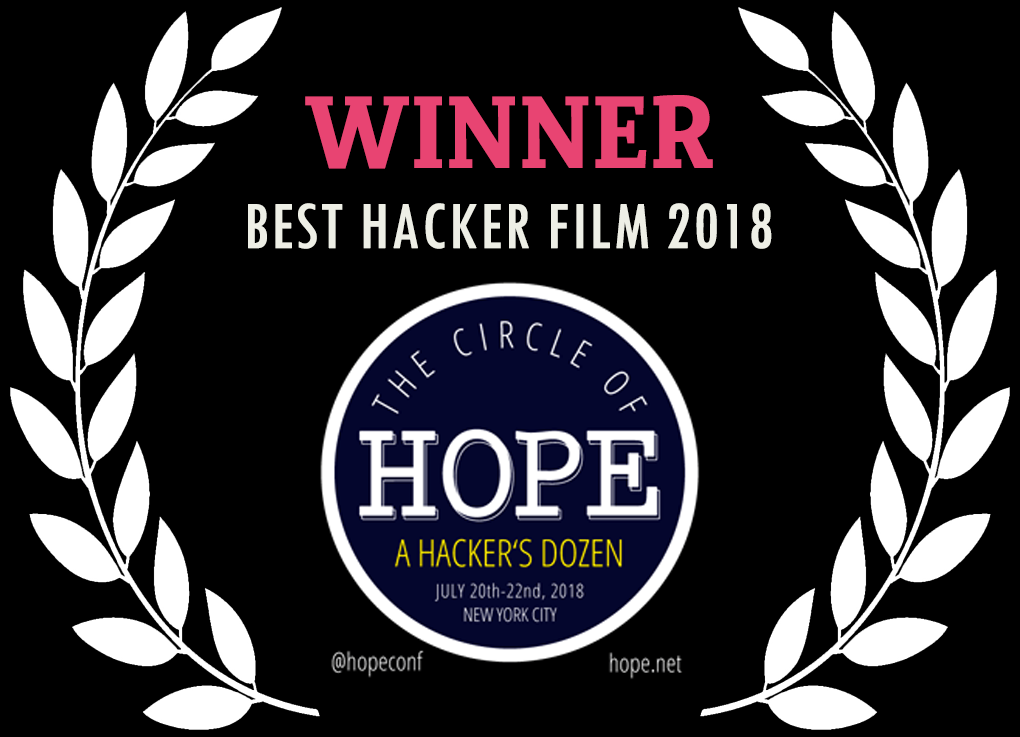 Yesss!

Link
by Johannes, 2018-07-23
---
Glossary of Broken Dreams: Winner 'Best Foreign Documentary Feature' at The Indie Gathering

WINNER! Glossary of Broken Dreams won BEST FOREIGN DOCUMENTARY FEATURE 2018 at The Indie Gathering.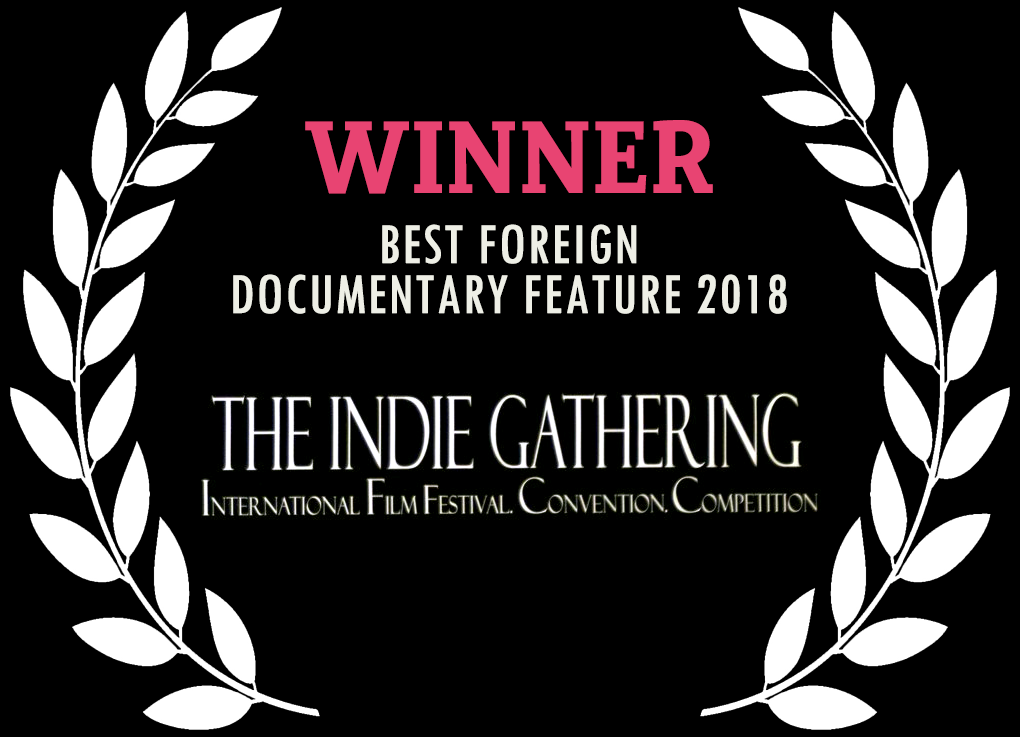 Neat!

Link
by Johannes, 2018-07-04
---
Film Inquiry reviews 'Glossary of Broken Dreams'

The first real roast of 'Glossary of Broken Dreams'. [A bit liberal-y, and (hey!) Sven Shitpornson is a great joke! Pffffff!!]

Link
by Johannes, 2018-05-31
---
At the Golden-Calf Slaughterhouse: an interview with Johannes Grenzfurthner about 'Glossary of Broken Dreams'

Boing Boing published an English version of the in-depth interview that Thomas Kaestle did with me for Zebrabutter.
A sprawling interview with artist and filmmaker Johannes Grenzfurthner on his latest movie Glossary of Broken Dreams.

Some two years ago, Thomas Kaestle interviewed Johannes Grenzfurthner, Austrian all-purpose nerd, and founder of monochrom about his then brand-new movie Traceroute. In this jagged autobio road movie the filmmaker journeys through his past as a nerd, artist, activist, and discourse generator. He undertakes a funny, associative pilgrimage through the USA, visiting the sacred sites of his decades-long quest for knowledge to pay homage to the gods of tech- and pop-culture.

Grenzfurthner's new movie, Glossary of Broken Dreams, is a sequel as much as a counter-thesis. Produced with a micro-budget, this monumental mosaic is taking the audience on a ride through an encyclopedia of overused, misconceived, and corrupted concepts and ideas. The fact that it concerns the favorite vocabulary of current discourses, the golden calves of contemporary controversy, makes for a considerably explosive force. With relish, Grenzfurthner is leading them to the slaughter to rummage through their bowels and read in them an uncertain future.

So, Thomas Kaestle sat down with Grenzfurthner again, this time to talk about the deconstruction of concepts and discourses, alleged security within false contexts, societal and political change, the fragmentation of ideological camps, cherished ideas, letting go, Daleks, and Cthulhu.
by Johannes, 2018-05-24
---
The 405 reviews 'Glossary of Broken Dreams'

Great review on The 405.
It is indeed this cynicism and opportunistic Pop culture references that prove why Glossary of Broken Dreams is a film of its time: hypermodernity is well represented by both its form and context, allowing for a very familiar disenchantment to echo throughout — the more the film advances, the more you realise you're trapped in a loop of needs and wants to which you respond so automatically that you don't even notice your own sense of combativeness itself is being used by the system you claim to position yourself against as a tool of self-propaganda. And the beat goes on — to quote Sonny and Cher — without you having an effective saying in what becomes of your future or your dreams (be them collective or individual), the only soulagement coming from the consolation prize that is being aware of the self-destruction process — part of it, at least.

This is not a militant movie, although I must confess that the image of a random MAGA supporter who happened to stumble upon it shouting "communist propaganda!" as they salivate from the mouth amuses me; after all, Glossary of Broken Dreams lives up to its title and destroys each and every hope of collective redemption — it even questions the ongoing relevance of the Left, deromanticising the last socio-political myth standing.
by Johannes, 2018-05-21
---
Glossary of Broken Dreams: The Trailer!

by Johannes, 2018-05-09
---
UK Film Review reviews 'Glossary of Broken Dreams'

Great review of 'Glossary of Broken Dreams' by UK Film Review.
A highly intelligent and topical film, Glossary of Broken Dreams is an engaging epistemological documentary that will have you chuckling about, choking on, and considering the validity of, your political ideology.

Johannes Grenzfurthner's opening gambit is amusing as he details the moment, when he was four years old, that he fell flat on his face on some concrete by a beach in Italy. The moment taught him that he had a difficult condition – he was 'human': a condition which experiences broken dreams and relies on narratives, metaphors and linguistic shortcuts to convey our 'stories' and it is this that Grenzfurthner compels us to explore and evaluate in his film. He tackles concepts such as 'capitalism', 'privacy' and 'freedom', exploring what that really means through a range of cinematic techniques.

Reminiscent of the 'asides' of Adam McKay's The Big Short, Grenzfurthner utilises images, photos, voice-over, direct address, song, subtitles, animation, archive clips and live music to explore social constructs and their contradictory nature. Topical issues are cross-examined under the lenses of history, politics, philosophy and technology with interesting insights and questions resulting. The film explores the seeming-ridiculousness of campaigns for inequality in a society controlled by capitalism; the nonsense of the uproar around 'fake news' when all news, by its definition and construction is itself fake; and the irony of society's desire for privacy yet its reluctance to do the one thing to protect its privacy – stop sharing. But the film doesn't attempt to convert or pressure its audience into a particular opinion; largely, it offers multiple sides to each argument and raises questions for its audience to consider.
by Johannes, 2018-05-07
---
Indie Shorts Mag reviews 'Glossary of Broken Dreams'

Great review of 'Glossary of Broken Dreams' on Indie Shorts Mag.
The film promises to be anything but bland. Despite addressing political issues, revolutionary ideas and gently poking at the present culture of lackadaisical, dependent and largely misinformed public/audience, the film delivers its content with class, wit and generous humour.

For those interested in political debates and issues concerning the present world, this film offers not only the view of the contemporary landscape but also of various political origins. Educational, thought-provoking and intensely engaging, Grenzfurthner's Glossary of Broken Dreams isn't for the popcorn munching audience, but for those willing to give a serious thought to present day issues.
by Johannes, 2018-04-13
---
CelebBeat reviews 'Glossary of Broken Dreams'

CelebBeat gave us the best compliment ever!
The movie delivered on many more levels than I expected possible. It has the potential to break into echo chambers and filter bubbles; it can empower people by providing them with a deeper understanding of the human condition.
by Johannes, 2018-04-02
---
The Independent Critic reviews 'Glossary of Broken Dreams'

3.5 of 4 stars! What an honor!
The film is relentless in its presentation, but actually not too relentless. It's just rare these days to have a film filled with ideas that you actually have to pay attention to and images that actually mean something. You actually have to stop playing that damn video game long enough to fully immerse yourself in Glossary of Broken Dreams if you really want to get something from it. 

Otherwise? You're going to be lost.

I'm pretty sure that even Grenzfurthner would embrace the idea that his views and his films aren't for everyone. A self-described Leftist and atheist, Grenzfurthner is as relentlessly charismatic as he is relentlessly well informed. It's apparent from his films that he's also a listener, though a listener who's willing to engage you in your ideas. If you're a fool, you're going to feel like a fool in a chat with Grenzfurthner. On the flip side, even if you're a lesser intellectual with an authentic curiosity and honest, cohesive position one gets the sense that Grenzfurthner will embrace you. 

The simple truth is I loved every moment of Glossary of Broken Dreams, a tighter and more thematically connected work than Traceroute, a film that I also loved but found a touch more confusing in subject and presentation. Glossary of Broken Dreams is a nerdgasm of creative consciousness meets good intentions and abundant doses of intellectually informed human compassion. It'll fuck with your mind. Then laugh.
by Johannes, 2018-04-01
---
ScreenCritix reviews 'Glossary of Broken Dreams'

4.5/5 stars on ScreenCritix!
Mad as a box of frogs but thoroughly entertaining, we learn about freedom, privacy, identity, resistance, the markets, capitalism and the political left and right.
Sometimes in life, you can get the timing just right, there is no fortune telling involved or any strategy employed, you just end up in the right place at the right time. With the current political scandal involving Cambridge Analytics and Facebook, it seems director Johannes Grenzfurthner has struck gold with his timely documentary, Glossary Of Broken Dreams that he managed to make for just $10k.
by Johannes, 2018-03-31
---
IndyRed reviews 'Glossary of Broken Dreams'

We confused someone at IndyRed :)
Still, great review:
It's a mix and match party of epic proportions. Old school video game graphics. Puppets. Musicians, anime, the kitchen sink. There's no shortage of style but more importantly, somehow these things all co-exist in seemingly perfect harmony. (...) A rock solid three and a half stars. For those in the political know, it's not hard to imagine another full star being added.
by Johannes, 2018-03-31
---
First monocon!

We are starting a new project, monocon. Four days of hanging out, discussions, workshops, amusement and destruction, with/by/for monochrom and its friends.Are there better ways to spend time in the Austrian countryside? Definitely not.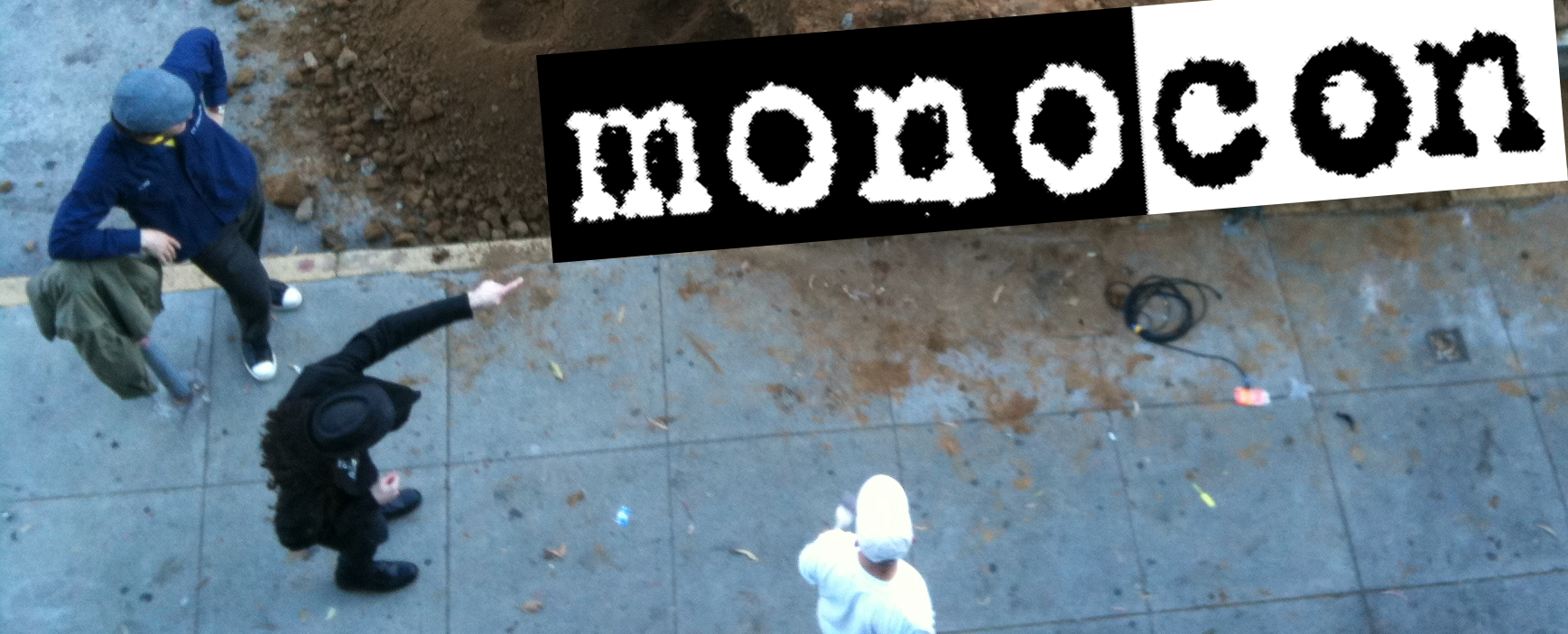 It will be June 28-July 1 at Schloss Hotel Zeillern, a lovely and very affordable hotel and former castle in Lower Austria:

Schloss Hotel Zeillern

In case you want to come, we suggest that you go directly to their page and reserve a room for you. Let them know it's for monocon and food preferences (vegan)!

Cheers and many hugs!
monochrom

by Johannes, 2018-03-29
---
Film Threat reviews 'Glossary of Broken Dreams'

Bradley Gibson wrote a great review of Glossary of Broken Dreams for Film Threat!
Working with a $10K USD budget, Johannes assembles a dizzying patchwork of rapid-fire occasionally seizure-inducing images and words to illuminate the dangers of capitalism, it's historic rise out of oligarchical tendencies, and to re-introduce the virtues of Marxism all set to the soothing tones of a hip hop version of Pachelbel's canon in D.
(...)
Many are troubled at the times. Most of us just distract ourselves or flail about in impotent rage on the internet. Johannes Grenzfurthner makes films and has given us 97 head-spinning minutes of core dump rage and frustration that is also entertaining and witty. Not, the website cautions, to be used with false consciousness or silicone-based lubricant.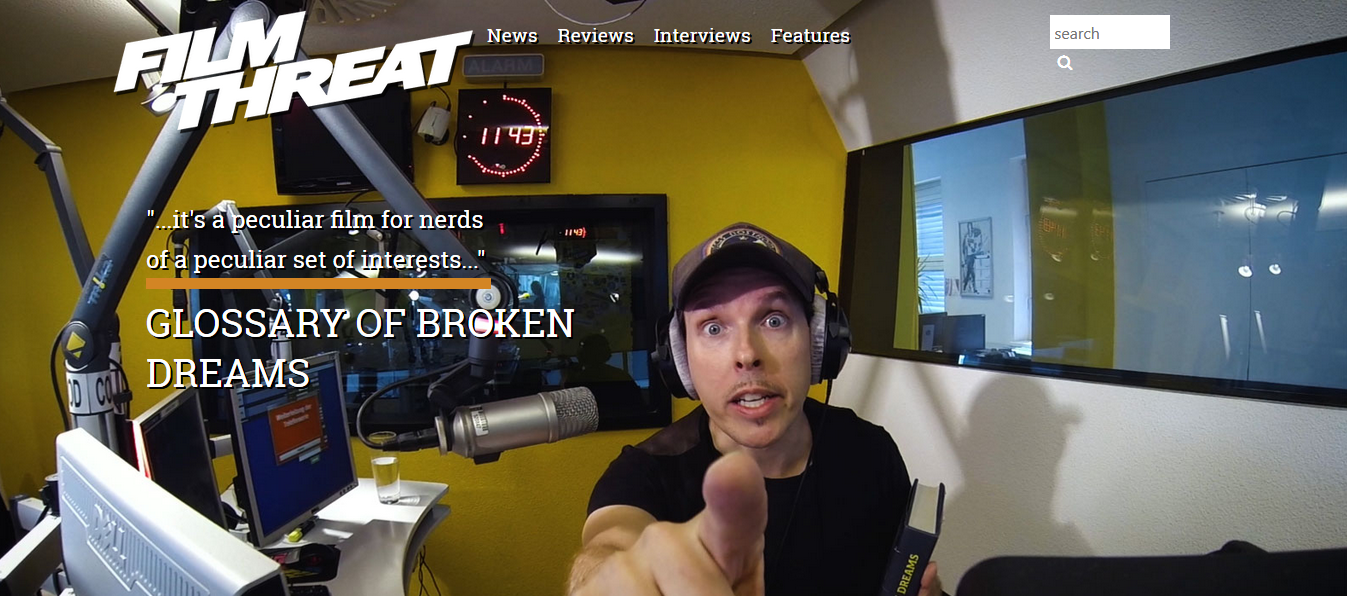 by Johannes, 2018-03-28
---
---