monochrom live show //
Taugshow #6!
The flat hierarchies of talk shows are about as subversive as NYC Democrats smoking dope. But count us out! We won't produce a talk show. Nope. We produce a TAUGSHOW! Where people will be persons, even legal bodies. Which means: we dig it. Our guests are geeks, heretics, and other coevals. Taugshow is a tour-de-farce. A joyful bucket full of good clean fanaticism, crisis, language, culture, self-content, identity, utopia, mania and despair, condensed into the well known cultural technique of a prime time TV show.
Guests:
Late Night, Lights And Lux
with Michael Bauer.
RepRap, Nanotechnology and Free Beer
with Vik Olliver.
Fashion, Technology, Hemline And Female Sovereignty
with Adia Martin.
And lots of more.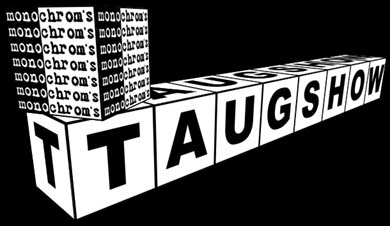 [taugen; Viennese slang: to dig/love/adore something]
Location: dietheater, Konzerthaus, Vienna. September 15, 2006. 8:30 PM. In English language.
Link