monochrom info //
monochrom at "Just do it":
Thomas Edlinger, Raimar Stange and Florian Waldvogel are curating an exhibition on
Culture Jamming
at the
Museum of Modern Art in Linz
.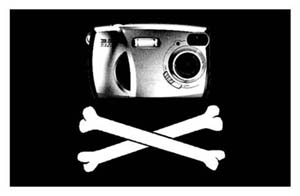 The exhibition features some projects by monochrom:
"Instant Blitz Copy Fight Project"
,
"Ikea"
and some stuff that is not online yet.
Opening: February 25, 2005.
Link