Columbia crew saw new atmospheric phenomenon:
A new atmospheric phenomenon was caught on video by the crew of the space shuttle Columbia just days before the shuttle broke apart, new findings suggest.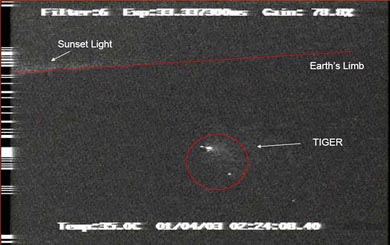 The upper red line is the Earth's horizon, with the last glow of sunset visible to the left. The fleeting flash of the TIGER, below the shuttle, is circled.
Link