B3 streams Masking Threshold in Germany
Hey German peeps! Masking Threshold is available on the virtual platform of the B3 Biennale des bewegten Bildes. So in case you want to watch it... that's an option! Here we go.
by Johannes, 2021-10-17
---
Feratum Film Fest Official Selection: Masking Threshold
Mexico, we are coming! Mexico's biggest fantasy, horror, sci-fi film festival FERATUM FILM FEST screens Masking Threshold!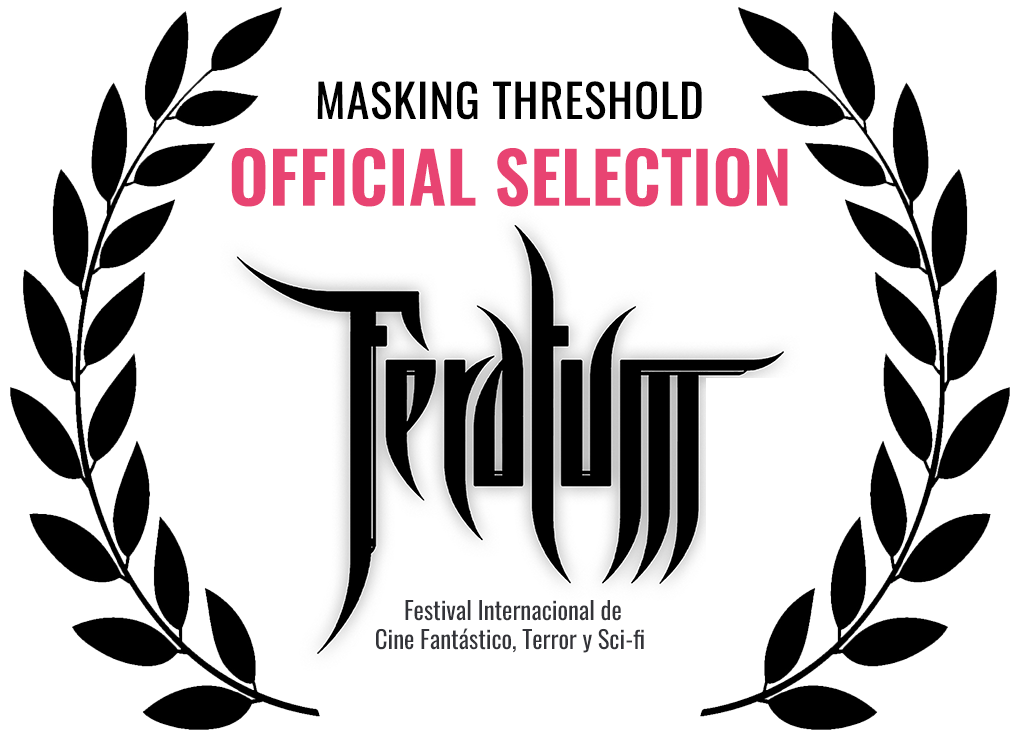 by Johannes, 2021-10-17
---
Masking Threshold: shout-out from Time Out Sydney
Nice!
Austrian film Masking Threshold is a similar chamber piece, as an unnamed man in his home laboratory (star and director Johannes Grenzfurthner) attempts to cure his debilitating hearing impairment, only for his experiments to lead him down a dark and horrifying path. Anyone hearing The Fly buzzing in the ear here?
Link
by Johannes, 2021-10-15
---
Worth Two Hours blog likes Masking Threshold
Nice!
This was a fascinating, fascinating movie. If it's an experimental movie, it's a successful one. Yes, the whole film is like the trailer–stream of consciousness narration from the protagonist (whose name we never learn) over close-ups of what he is doing or thinking about. Which sounds like it would be boring, but this creative team pulls it off in spectacular fashion (from writer through editor).
Link
by Johannes, 2021-10-15
---
Horror Fuel reviews Masking Threshold
Joseph Perry of Horror Fuel likes Masking Threshold.
The visuals, shot by Florian Hofer and co-edited in an often frenetic style by Hofer and Grenzfurthner, are a balance of beautiful, mesmerizing, and highly unnerving, using macro lens and POV framing throughout, with a fair amount of unexpected sudden reveals that are not for the faint of heart — suffice it to say that the practical effects on display are impressive and sometimes bordering on stomach-churning.
Link
by Johannes, 2021-10-14
---
UK Film Review loves Masking Threshold
Emily Davison of UK Film Review awards us with 5/5 stars!
Florian Hofer's stunning cinematography, Grenzfurthner strategic direction and Lenja Gathmann's riveting sound design are the key triumphs of the film. From the first frame, we become completely immersed into this dark, disturbing narrative of one ordinary man beginning to lose his grip on sanity as his obsession with acquiring knowledge destroys him. [...] Although a feature length dialogue heavy film set in one room may be a turn off for some, especially in light of the unsettling content not for the faint of heart, Masking Threshold succeeds as one of the most original and disturbing horror flicks out there.
Link
by Johannes, 2021-10-12
---
A Night of Horror: interview with Johannes Grenzfurthner
FIVE & FIVE with director Johannes Grenzfurthner, director of MASKING THRESHOLD.
𝐓𝐡𝐞𝐫𝐞'𝐬 𝐚 𝐋𝐨𝐯𝐞𝐜𝐫𝐚𝐟𝐭𝐢𝐚𝐧 𝐬𝐞𝐧𝐬𝐞 𝐨𝐟 𝐝𝐫𝐞𝐚𝐝 𝐭𝐡𝐚𝐭 𝐩𝐞𝐫𝐦𝐞𝐚𝐭𝐞𝐬 𝐭𝐡𝐞 𝐟𝐢𝐥𝐦. 𝐖𝐚𝐬 𝐭𝐡𝐢𝐬 𝐚𝐥𝐰𝐚𝐲𝐬 𝐢𝐧𝐭𝐞𝐧𝐝𝐞𝐝 𝐟𝐫𝐨𝐦 𝐭𝐡𝐞 𝐬𝐜𝐫𝐢𝐩𝐭𝐢𝐧𝐠 𝐬𝐭𝐚𝐠𝐞, 𝐨𝐫 𝐰𝐚𝐬 𝐢𝐭 𝐬𝐨𝐦𝐞𝐭𝐡𝐢𝐧𝐠 𝐭𝐡𝐚𝐭 𝐛𝐞𝐜𝐚𝐦𝐞 𝐚𝐩𝐩𝐚𝐫𝐞𝐧𝐭 𝐝𝐮𝐫𝐢𝐧𝐠 𝐭𝐡𝐞 𝐬𝐡𝐨𝐨𝐭𝐢𝐧𝐠 𝐚𝐧𝐝/𝐨𝐫 𝐭𝐡𝐞 𝐞𝐝𝐢𝐭𝐢𝐧𝐠?

That was one of the initial ideas, even before I had a story or plot points. I wanted to create a Lovecraftian film that doesn't shoot itself in the face with dismal tentacle monsters. The most essential part of Lovecraft's fiction is the indescribability of the cosmic doom his protagonists encounter. My film is very explicit, body-horror-wise, but not on the level of otherworldly creatures. The horror is in the protagonist's head. You only witness his struggle to describe what he sees (or believes in seeing) and what it makes him do. But that's how all good weird fiction toys with you.

[...]
Link
by Johannes, 2021-10-12
---
FilmInk recommends Masking Threshold
FilmInk, one of Austalia's biggest film magazines, covers Masking Threshold.
Masking Threshold's worst horrors come in the final act, when the protagonist makes a monumental leap of faith about his condition that pretty much cracks his sanity in two. And bear in mind this is a man we've seen boil his own urine. [...] Masking Threshold is a stressful and grimy look at obsession. Its one-of-a-kind presentation will make you squirm and get under your skin long after the film is over.
Link
by Johannes, 2021-10-11
---
IndyRed praises Masking Threshold
Will Conrad of IndyRed gives Masking Threshold 4 1/2 stars. Woah.
Yes, reader, this film allows its audience to witness the decay of a mind and perhaps even a soul. Grenzfurthner's film is like the proverbial onion in that its content is most definitely layered. From the effects of being an outcast and not understood to the eventual rejection of anything and everything logical - this movie is the very definition of going down the rabbit hole. The unique presentation only adds to the horrific charm of this flick, and for all these reasons, I have no problems awarding four and a half stars. Yes. In my humble opinion, "Masking Threshold" really is that good - and ahh, man! Those props at the end were perfect! They were props, right?
Link
by Johannes, 2021-10-09
---
ScreenCritix loves Masking Threshold
4/5 stars by Carl Burgess of ScreenCritix!
As the movie plays out, the horrors of the experiments are soon brought to the forefront, with the man gradually losing his mind and his grasp on reality. The movie becomes unnerving and rather disturbing. Grenzfurthner proving that you don't need jump scares, costumed killers, or buckets of blood to truly terrify your audience; you can achieve it with unsettling imagery and sound spread over the course of an hour and twenty minutes. [...] Having seen and reviewed a few films from Johannes Grenzfurthner in the past, like Traceroute and Glossary of Broken Dreams, I was really surprised by Masking Threshold. It wasn't the path that I thought the Austrian auteur would take, but I came away from watching the film, happy that he did. A little disgusted, a little unnerved, but happy. Grenzfurthner has a way of grabbing my attention with each project he undertakes, and Masking Threshold was no exception.
Link
by Johannes, 2021-10-06
---
Void Video on Masking Threshold
Evan Jordan at Void Video gives Masking Threshold a cool review.
Sometimes a film comes along that ignores all the traditional methods of cinematic storytelling, opting for a more experimental take on delivering the narrative that really empowers its thematics. That's most definitely the case with Johannes Grenzfurthner's eerie psychological horror feature Masking Threshold which follows a singular protagonist, a nameless IT technician who's taken time off work to conduct a series of research on his rare form of Tinnitus and that the viewer is only allowed slight glimpses of despite his narration spanning the entire ninety minute runtime.
Link
by Johannes, 2021-10-06
---
New poster design: "What a despicable thing!"
Johannes Grenzfurthner's new poster design is up Redbubble! "What a despicable thing!" Enjoy!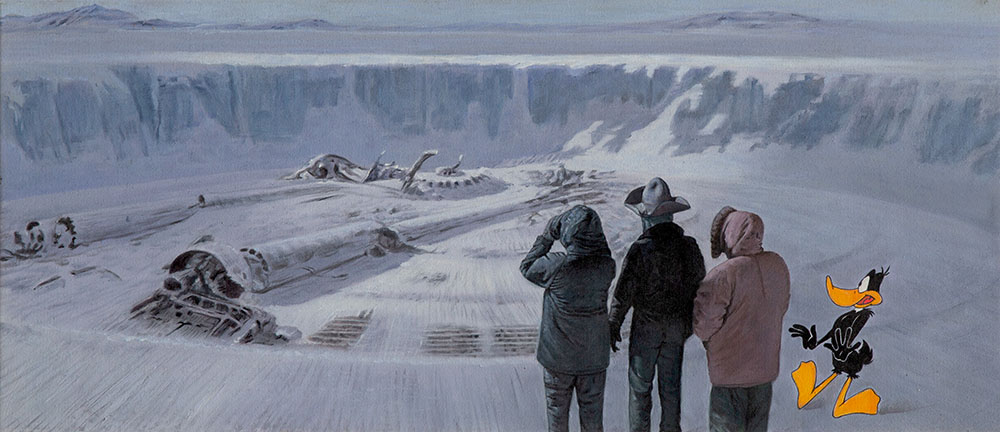 Link
by Johannes, 2021-10-05
---
'What to Watch' review of Masking Threshold
4/5! Excellent
For me, I can't even think of another moviegoing experience like it. Grenzfurthner deserves some kind of award for how well he fully committed to what seems like a nightmarish set of limitations for a filmmaker and used them to his advantage.
Link
by Johannes, 2021-09-30
---
Big Gold Belt Media: Review of Masking Threshold
by Johannes, 2021-09-30
---
'B&S About Movies' reviews Masking Threshold
Nice review of Masking Threshold on B&S About Movies.
This may be the most unnerving film that I watched at Fantastic Fest, but it may also be the one that sticks in my head for the longest.
Link
by Johannes, 2021-09-30
---
B3 Biennial Official Selection: Masking Threshold
Germany premiere at B3 Biennial in Frankfurt! Splendid!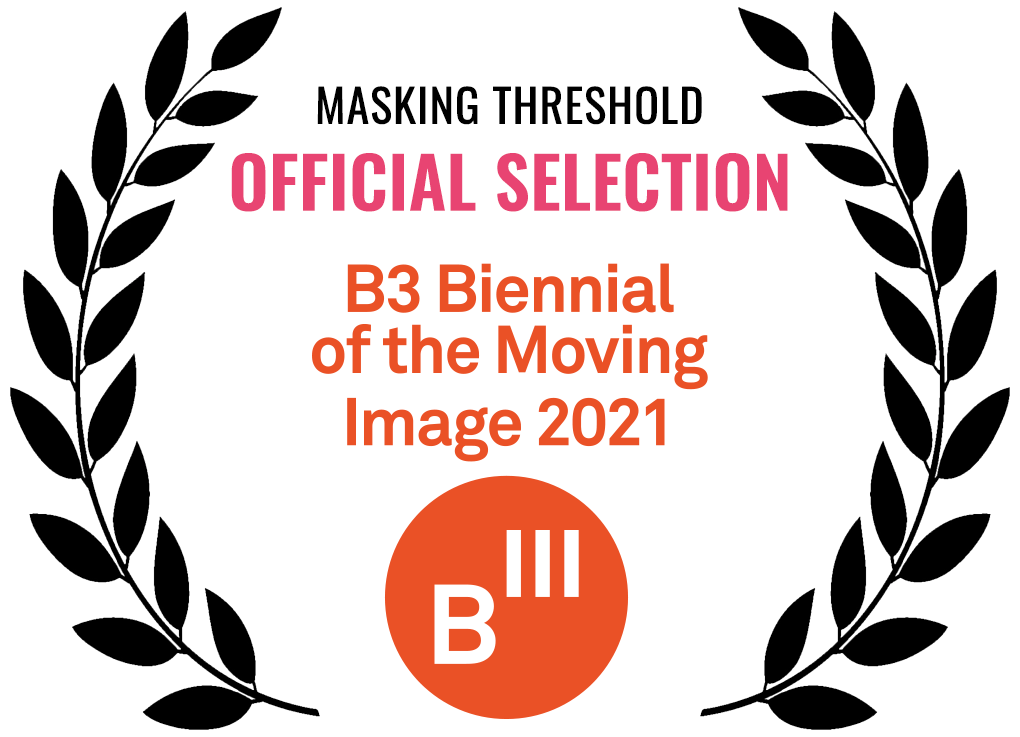 by Johannes, 2021-09-29
---
Horror Movies Uncut: 5/5 for Masking Threshold
Horror Movies Uncut gives us 5/5. Fuckckckckck.
Each decade must have one film that truly disturbs even the most avid horror watcher and MASKING THRESHOLD may just be that film. Kubrick styled visuals mixed in with a BERBERIAN SOUND STUDIO approach encompasses every single thing you would have felt if you were the killer. Yes there's a lot of high praise going towards this film right now and while the reaction might be pure and emotional it's hard to deny that you will not be able to turn away from MASKING THRESHOLD if you have the capacity to watch it.
Link
by Johannes, 2021-09-28
---
Film Threat: 9/10 for 'Masking Threshold'!
WOW!
The protagonist has plenty stacked against him even before he begins dealing with tinnitus. He's a tech nerd, and he's queer, both of which have left him at odds with much of society and caused him to cocoon himself in a safe bubble universe of his own creation. This universe without peers provides no framework for morality, immersing the protagonist in a narcissistic hell he created and from which he cannot escape. The sound may well be the background of the wider world impinging on his solitude. As his mind begins to erode, the film's visuals also become more grisly and disgusting, reminiscent of the time-lapse film of a dead animal decaying… the veneer of civilization melts off like rotting skin, revealing the bones of despair and urgent necessity underneath.
Link
by Johannes, 2021-09-28
---
South African Horror Fest Official Selection: Masking Threshold
Africa premiere at the wonderful South African Horror Fest in Cape Town! Yes!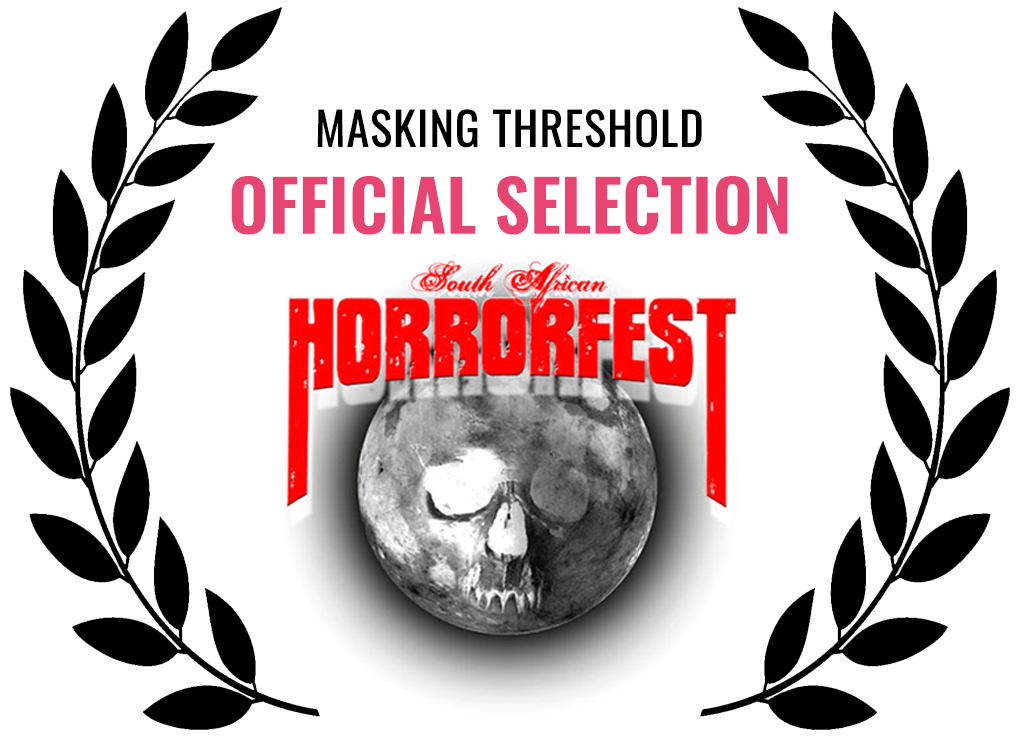 by Johannes, 2021-09-27
---
iHorror loves Masking Threshold to death
First post-World-Premiere review of Masking Threshold is out. Woah!
If you want to feel what going insane is like without actually going insane, boy I have a movie for you. Masking Threshold by Johannes Grenzfurthner is incredible, nauseating, sick, depraved and one-hundred percent directly in your face. That being said, you know damn well, we loved it to death.
Check out the entire article
here
.
by Johannes, 2021-09-26
---
---