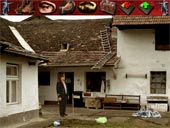 Windows
(.exe, 113 MB, V1.0MrX)
Linux/BSD
(.tar.bz2, 112 MB, V1.0MrX; if unpacking fails, please use file extension .gz)
Mac OSX/G4 recommended
(.dmg, 116 MB, V1.0MrX)
Default language is Russian with German subtitles. Please use the setup program to change the subtitle language to English.

Help us to create * Sector 3 *.

Please donate a few of your Western currency units!